IP-Engineering is your comprehensive resource for test cell facility and supports equipment design. IP-Engineering can provide turnkey project management for the design and construction of your engine test facility, mobile engine test systems, and major support equipment.
Engine and Vehicle Test Cell Solutions
IP-Engineering is at the forefront of integrated engine test cell design and delivery, providing a range of solutions for engine and vehicle testing applications, many of which include a dynamometer, mechanical equipment, fluid systems, equipment & systems controls, and data acquisition. In addition to being experts in test and measurement science, the IP-Engineering team understands the details that relate to your particular application and the critical factors that will impact your test objectives.


INTEGRATED TEST CELL SOLUTIONS
To help our clients implement effectively integrated custom engine test cell solutions, IP-Engineering is well versed in the latest emissions measurement, data acquisition, and engine and chassis dynamometer technologies. We deliver custom engine test cells and equipment systems that take into account your market, the test article, and test application. We then deliver a test cell solution, totally integrated with the facility.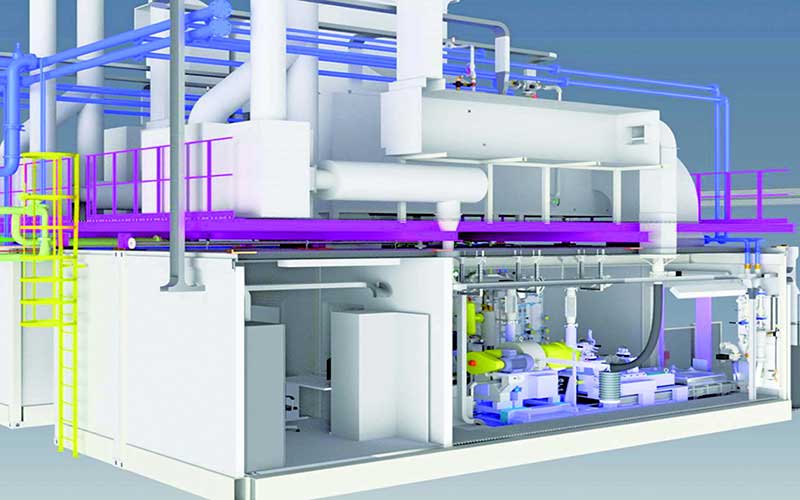 Facility and Systems Integration Solutions
A single-source approach to integrated equipment & control systems
Responsibility can make or break the delivery of complex, high stakes, high capital investment projects like an integrated R&D, industrial, manufacturing, or science and technology facility. Whether your organization has facility experts, product development & test experts, both, or neither, IP-Engineering has the ability to provide a single-source of responsibility for the entire project and will get it done right – guaranteed. Our expertise in testing and process equipment, industrial and automation controls, and industry regulations, as well as deep knowledge of building design and construction, provides a total resource for your capital equipment and facility solution.
Improved Facility Performance
Our clients rely on IP-Engineering to manage every aspect a capital equipment project on their behalf, assuming the risk and delivering the facility that meets their requirements. From data management, systems engineering, and virtual modeling to power conditioning, cooling, and acoustical systems, IP-Engineering ensures your integrated equipment, facility, or technical center will perform at the highest level possible.
Equipment Procurement and Customization to Meet Your Requirements
The IP-Engineering team will work with you to understand and assess your goals and success criteria. We'll then work with you to specify, select, procure, and manage the design and delivery of R&D and process equipment. This includes designing and building custom equipment to your exact specifications and tolerances. Our in-house design and fabrication capabilities and Flexible Delivery Model enable IP-Engineering to manage equipment procurement during the design phase, which is especially helpful for equipment requiring long lead times. In addition, IP-Engineering is supplier independent, so you always get the best equipment available for your unique project.
Integrated Equipment and Systems for Better Data Management
IP-Engineering can also help you acquire, integrate, and centralize data from disparate systems. This includes the migration of recent and legacy data into a custom or commercial systems. We also implement custom software solutions, based on proprietary hardware and software, for reporting and system integration solutions with database management systems.
IP-Engineering INTEGRATED EQUIPMENT AND FACILITY SERVICES
Articulate and document equipment requirements and acceptance criteria
Facility design requirements
Equipment layout development
Facility and equipment construction requirements
Equipment design, fabrication, and installation to support the process
Equipment and systems equipment installation
Automation system-specific requirements
Instrumentation-specific requirements
Systems performance testing and commissioning
Systems certification testing
Develop/deliver electronic O&M manuals
Preventative maintenance and spare parts management
Complete, Seamlessly Integrated Dynamometer Test Cell Solutions
Do you need a complete test cell for your operation? Implementing such a solution is a challenging and time-consuming undertaking – so leave it to the dedicated experts at IP-Engineering. With a proven record in total, complete test cell solutions, IP-Engineering simplifies the complex challenges, saves you time, and ensures your success.
Test Cell System Integration
For optimal operation of your dynamometer test cell, it must integrate well with all the other systems in your facility. Inadequate planning and design can result in huge costs to your company and a solution that doesn't meet your goals. That's why IP-Engineering carefully considers all systems and components related to your test cell and how they integrate together to deliver an end result that is safe, convenient, and well-organized. Count on us to simplify the complex challenges of the test cell environment and ensure your success.
Dynamometer Test Cell Design
Are you a dyno test cell design expert? If not, don't worry; just turn to the engineering experts at IP-Engineering.
In a rapidly evolving test cell environment, you can count on our long record of successful test cell designs and installations. You get a cost-effective and operationally efficient design that equips you with the latest technological advancements and best practices.
Want to see a 3D Virtual Model of your Test Cell before Construction?
Our Design Services includes a 3D virtual model of your new test cell prior to construction (saving you time and money). View this quick video that illustrates an Engine Dynamometer test cells, control room, and indoor and outdoor.